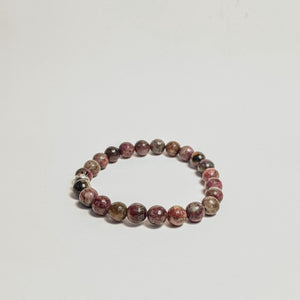 Tourmaline cleanses, purifies, and transforms dense energy into a lighter vibration. It grounds spiritual energy, clears and balances all the chakras*, and forms a protective shield around the body.
Hall, Judy. The Crystal Bible (p. 297). 
When one is attuned to the natural frequency of joy, there is a resulting harmonization of all aspects of oneself, from the auric field to the physical body. Life may continue to bring its moments of sorrow, but even they can be experienced with joy.

Simmons, Robert; Ahsian, Naisha. The Book of Stones,